The world is changing,
and we must act now!
It is in all our hands.
Discussions on climate change have entered the public consciousness, and all of us have been forced, by the courageous younger generations, to acknowledge that everybody must wake up. This includes businesses of all sizes, even if the individual contribution is small. "Continuing on as in the past" is not feasible anymore. We at CES are acting because without us as the private sector committing to become part of the solution rather than to be the problem, there will be not much hope to limit global warming.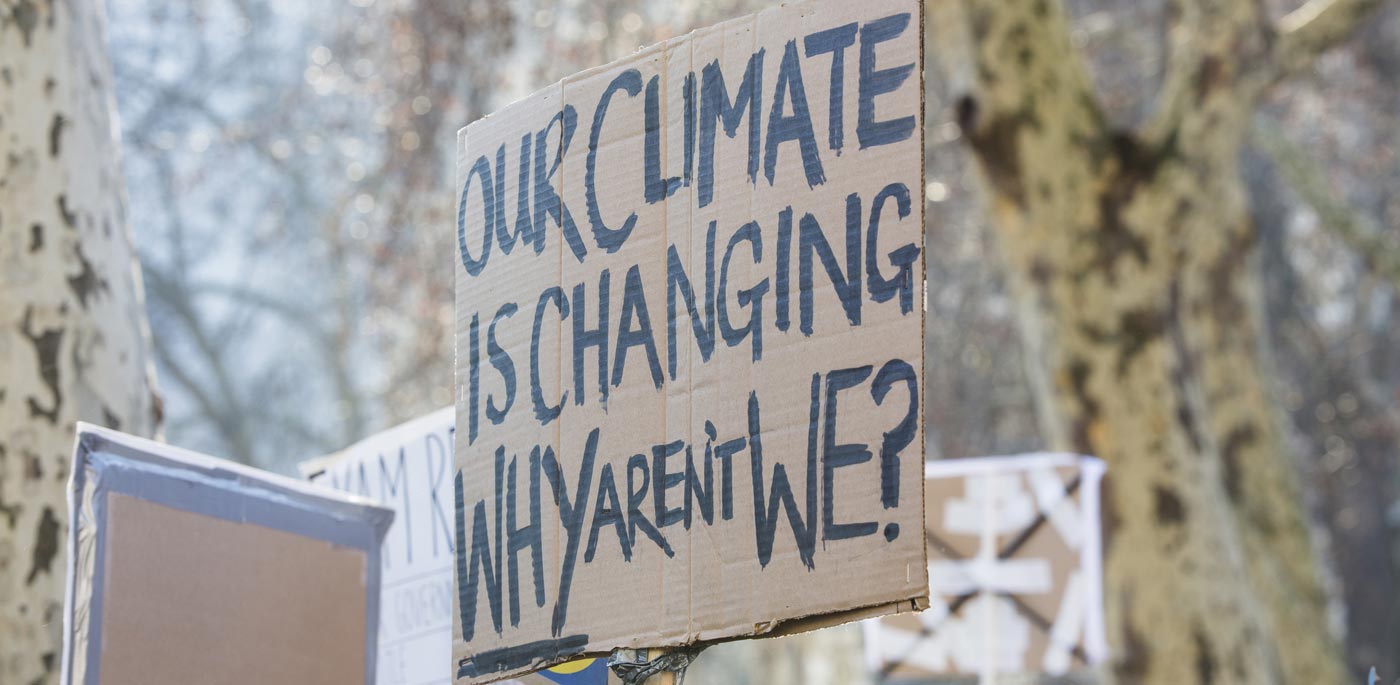 Climate action
Reflection
We have asked ourselves what we must do to become part of the solution. We conducted a comprehensive carbon emission audit following GHG Protocol Cooperate standard. This methodology helped us to measure, manage and report our greenhouse gas emissions resulting from our operations and our value chain. So, we marked the starting point for our contribution to limit global warming to 1.5°C.
Commitment
We commit ourselves to reduce our absolute Scope 1 and Scope 2 GHG emissions by 51% until the year 2030 and to measure and reduce our Scope 3 emissions. We selected our interim and long-term targets in line with the level of decarbonization required to keep global temperature increase to 1.5 °C compared to pre-industrial temperatures. We don't use offsets to get us there. This doesn't erase our emission and doesn't help in the long run.
Action
We put processes, procedures and infrastructures into question to cut emissions across our value chain. This is challenging and cannot be achieved overnight. We are aware that more than 90% of our emissions are connected to our value chain and that we have very limited influence on this stage. However, even if we consider our contribution as small, the impact will be significant if we encourage others follow us.
We committed ourselves to reduce our absolute scope 1 and scope 2 GHG emissions by 51% until the year 2030 and to measure and reduce our scope 3 emissions.
What are we doing?
Maybe not enough, but:
We are working on the transformation of our business to become even more environmentally friendly, and we encourage our partners within the value chain to do the same and to set meaning full and verifiable environmental targets.
We cover over 50% of our electricity needs through our own photovoltaic system at our headoffice and we are optimizing our infrastructures in terms of energy efficiency.
We compensate our scope 2 transportation emissions until we have fully replaced our fleet of conventional combustion engine vehicles.
We are utilizing recycled material and local contents as much as possible.
Wherever possible we minimize transport distances and select the most Co2 efficient route of travelling.
We raise awareness to our stakeholders by supporting, promoting and participating on environmental world days.
We setted environmental performance indicators and audit our progress as a part of our ISO 14001:2015 certification.
Adapted to the project conditions, we use the most environmentally friendly technologies into our engineering designs and integrate climate change mitigation and adaptation measures.
We render services which actively protect the environment. Driven by our values and convictions we feel obliged to integrate climate change mitigation and adaptation measures into our projects.