Sucessfully ISO 9001:2015, 14001:2015 and 45001:2015 certified
We are very pleased to inform that our integrated management system has successfully passed the external ISO 9001:2015, 14001:2015 and 45001:2015 certification audits.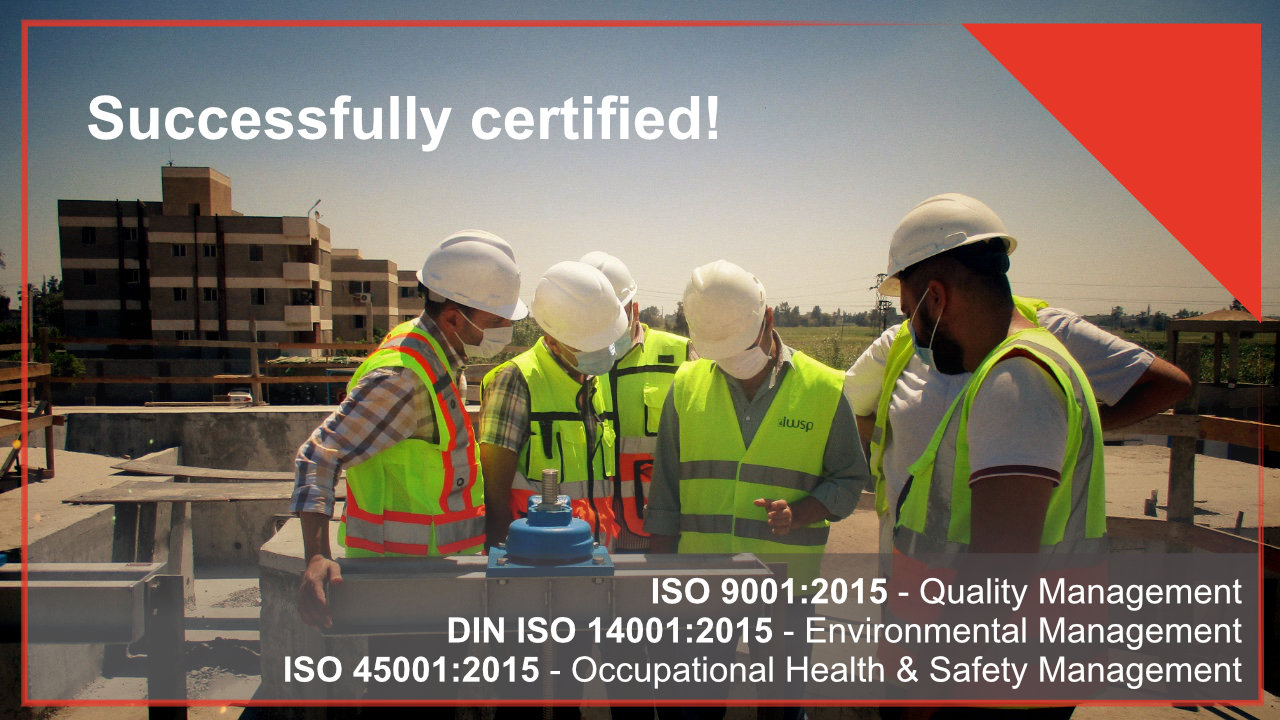 We are now certified according to DIN ISO 9001:2015 (Quality Management), DIN ISO 14001:2015 (Environmental Management) and DIN ISO 45001:2015 (Occupational health and safety management). As part of our integrated management system, we committed us to the highest quality and work safety as well as to environmental protection and legal compliance. The idea of constant improvement guides us on our mission to improve living conditions, worldwide. With the newly obtained ISO 14001:2015 and DIN ISO 45001:2015 certificates, we underline our responsibility to the environment and the highest work safety standards.