Improved water and wastewater services program (IWSP I), Phase 2
The Improved Water and Wastewater Services Program (IWSP I Phase 2) covers four Governorates (Beheira, Gharbia, Sharkia, Damietta) in the Delta region of Egypt with a total population of 17 million.
Its objective is to improve the water supply networks and treatment plants as well as the wastewater collection and treatment system.
Phase 2 of IWSP is composed of an Investment Component and a Technical Assistance (TA) Component.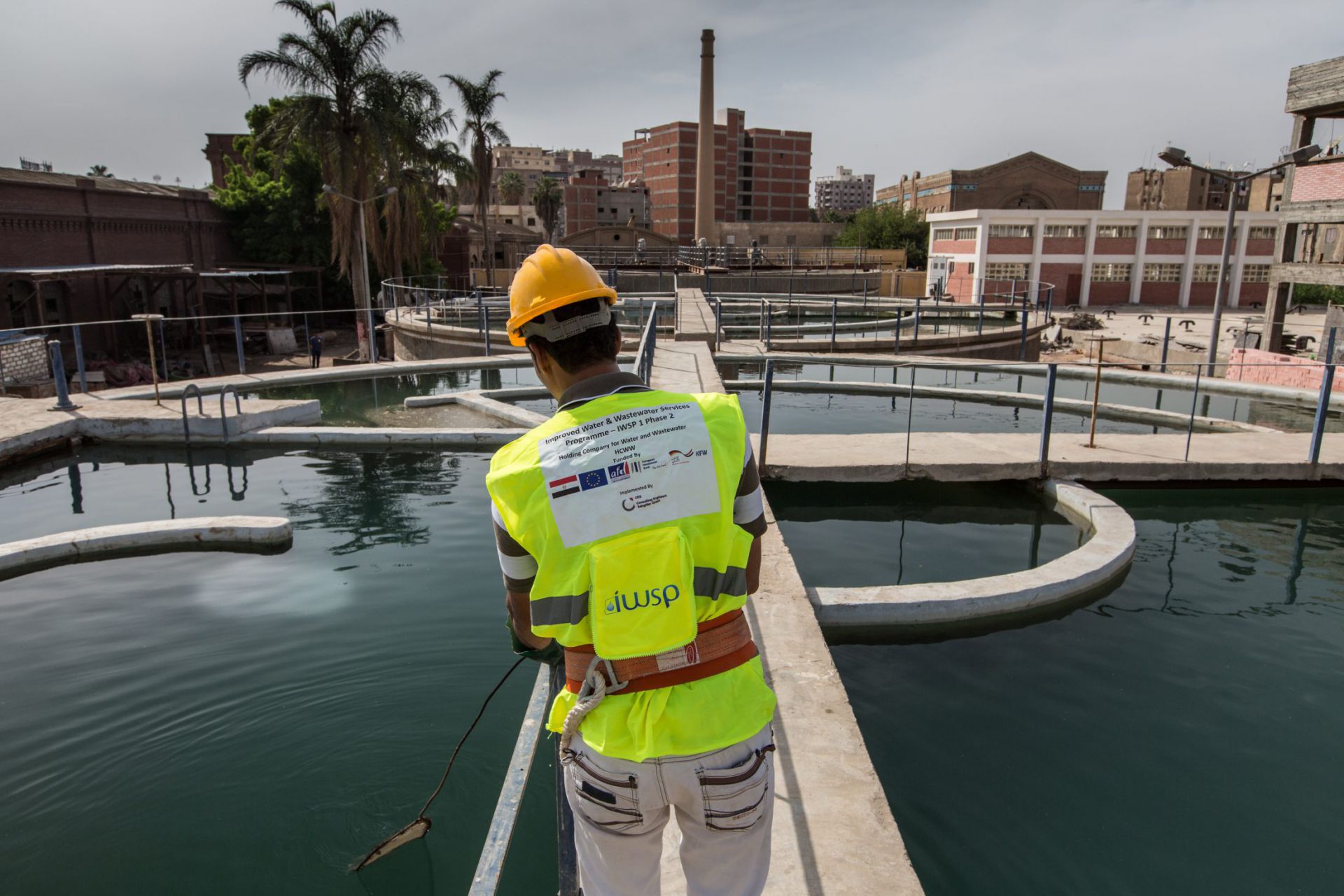 As the Implementation Consultant of the large investment Program IWSP 1, we are providing comprehensive project implementation and management services on behalf of the Project Management Unit (PMU).  The Investment Component aims at improving the physical water supply and wastewater infrastructure in four target Governorates.
The Technical Assistance Component supports the PMU of the Holding Company for Water and Wastewater in the overall technical and financial program management. The investment budget for the program is 272 mEUR covering about 60 singular measures (water supply and wastewater) from Phase 1 to be completed as well as about 70 singular projects (wastewater only) to be prepared and implemented under Phase 2.
For improvement of the water supply services 11 water treatment plants were constructed. The total water supply network implemented has a length of 250 km. In the  wastewater sector 10 WWTPs were rehabilitated/extended and two new WWTPs constructed. Rehabilitation/extension of the sewer network covers 676 km of network including 34 pumping stations.
SECTOR
Water Supply
Wastewater
SERVICE
Feasibility Study
Detailed Design
Procurement and Tendering
Project Management & Capacity Building
FIELD
Treatment (Water Supply)
Network I Distribution
Treatment (Wastewater)
Network I Collection
Sludge
FINANCING
Kreditanstalt für Wiederaufbau (KfW)
Agence française de développement (AFD)
European Investment Bank (EIB)
European Union (EU)
CLIENT
Holding Company for Water and Wastewater (HCWW), Egypt
Other projects in this sector